Major in Sports Management (BS Degree)


Turn your love of sports into an exciting career!
The athletics industry is projected to exceed $83 billion in market value by 2023, and it demands qualified professionals to fill administrative, marketing, and promotional roles in sports management.

Whether your dream is to work as an agent for a professional athlete, in athletics administration, facility management, or sports marketing, understanding how to implement sound business strategies within the sports industry will make you more valuable to potential employers and help you excel in your career.

That's why in addition to courses specific to sports management, GMercyU's Bachelor of Science degree (BS) in Sports Management also includes courses in business, economics, finance, marketing, and law.
Real-World Opportunities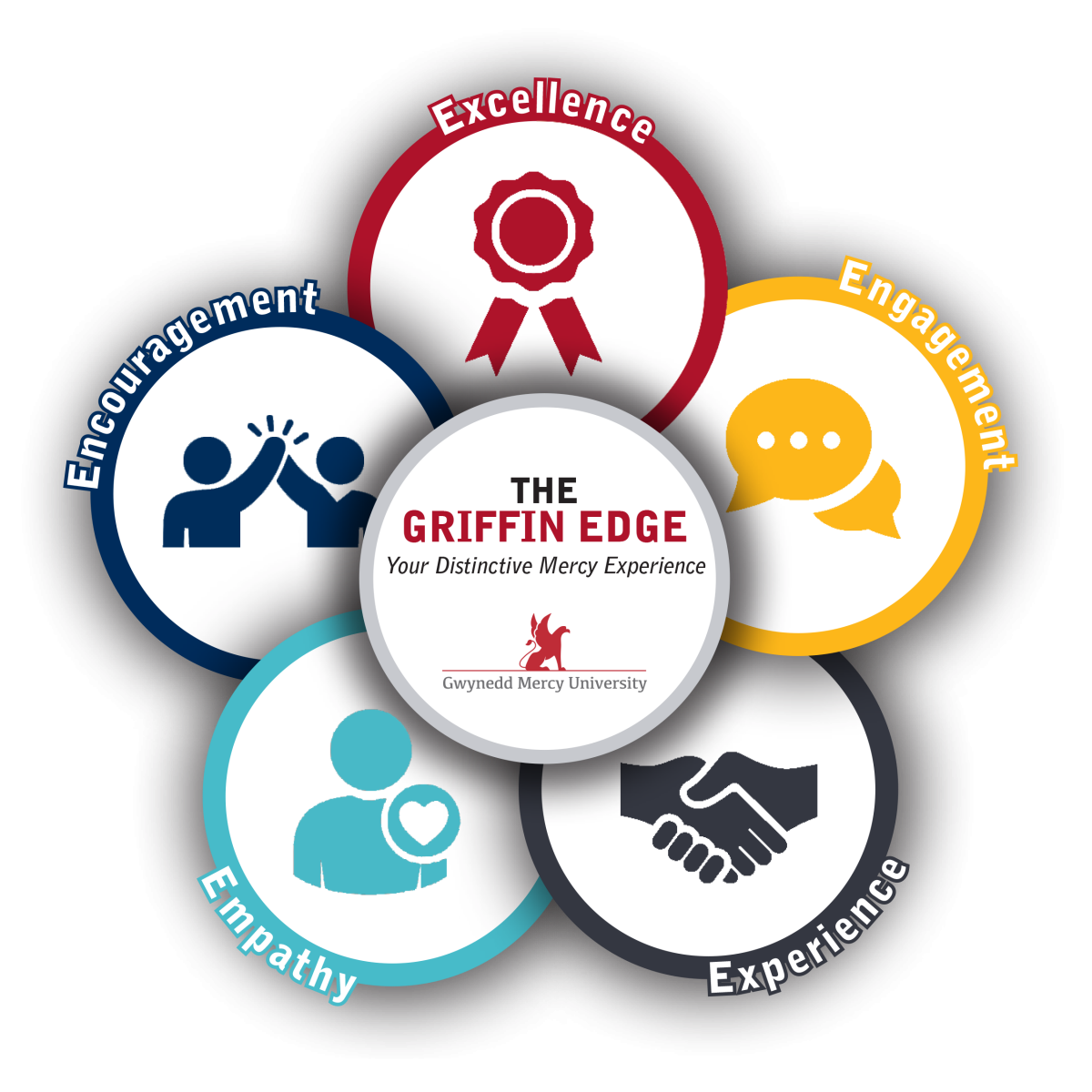 The Griffin Edge is comprised of five touchpoints -- Excellence, Engagement, Experience, Empathy, and Encouragement -- that become the cornerstones of your Distinctive Mercy Experience as a full-time undergraduate student.
The Griffin Edge includes an e-portfolio for documenting your GMercyU educational and extracurricular experiences (no matter your major), reflecting on those experiences, and receiving feedback from faculty. It's designed to help you take ownership of your educational journey and chart the right career path for you. It will also help you learn how to talk about your college experiences in meaningful ways — and that can make all the difference in a job interview. 
For example, a student might say in a job interview: "I conducted research at the undergraduate level." 
A Griffin Edge student might say: "The opportunity to conduct my own research alongside expert faculty taught me the importance of being exact in my data collection and analysis. I was even able to present my findings at our annual research conference! I know this is the career for me."
Learn more about the Griffin Edge here.
Student internships are a great way to put your skills into practice, enhance your resume with relevant work history, establish a mentoring relationship with a sports professional, and get a first-hand view of the inner workings of the industry. That's why completing an internship is a requirement for this major.
GMercyU has developed internship relationships with area sports establishments in a variety of sizes and settings, including:
BucksMont Indoor Sports Center
Diamond Nation Sports Complex
East Norriton Township Recreation
International Sport Training Camp
Lancaster Barnstormers
Lehigh Valley Iron Pigs
LIVE- Wells Fargo Center- Philadelphia 76ers
Temple University-Athletic Department
As sports-related interest grows in the U.S. and abroad, the demand for qualified professionals to support teams and individual athletes will also increase. Earning a degree in sports management opens the door for career opportunities and unique experiences. Here are just a few.
Top Jobs for Sports Management Majors
Sports Agent
Description:A sports agent represents his or her athlete client to prospective professional sports teams and also negotiates contract terms and pay with current teams. Agents also manage client promotional opportunities and endorsement agreements, and some agents oversee client taxes and other financial documents.
Degree Requirements:A bachelor's degree
Average Salary:The average salary for a sports agent in the U.S. is $102,070.
Source
Sports Scout
Description:A sports scout searches for talented high school and college athletes with the intent of recruiting them for teams playing at higher levels. Sports scouts typically spend a great deal of time traveling and often work irregular hours.
Degree Requirements:A bachelor's degree
Average Salary:The average salary for a sports scout in the U.S. is $36,330.
Source
Sports Event Planner
Description:A sports event planner organizes facility events like themed promotions or meet-and-greet special events with famous athletes. A sports event planner may also oversee giveaways or fan contests.
Degree Requirements:A bachelor's degree
Average Salary:The average salary for a sports event planner in the U.S. is $51,560.
Source
With a balance of business, management, and marketing principles, GMercyU's BS in sports management degree prepares students for success in a variety of careers in the athletic industry.



Kris Boyd '18
Current Position: Inside Sales Associate, Philadelphia Flyers
Kris was first drawn to GMercyU for its location, small class sizes, and college lacrosse team, and he soon came to appreciate the outstanding faculty support and internship opportunities the University has to offer. Thanks to an academic plan tailored to his goals, Kris was able to graduate a semester early and eventually land a dream job working for the Philadelphia Flyers NHL team.

"The Sports Management Program at GMercyU played a huge role in my development as an intellectual. I learned tons of important information that I still utilize on a daily basis."

Learn more about Kris' GMercyU experience.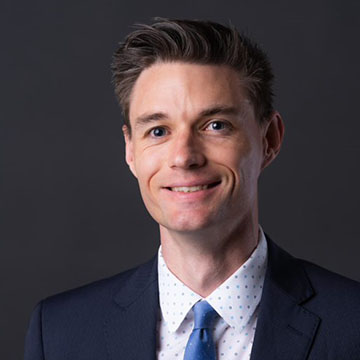 Andrew Ball '11
Current Position: Director of Baseball Operations for the Los Angeles Angels
Having played baseball all of his life, Andrew wanted to continue playing in college. Countless recruiting trips led him to GMercyU, which he felt had the right mix of well-rounded education and competitive athletics, and where he found mentors in Professor Mumford and Professor Bruce.

After graduation, he landed a full-time position with the Tampa Bay Rays as an Assistant in Baseball Operations where he worked as a liaison between scouts and the front office for several years. He later took on the role of Director of Baseball Operations for the Los Angeles Angels.

Learn more about Andrew's GMercyU experience.
Read more Success Stories.